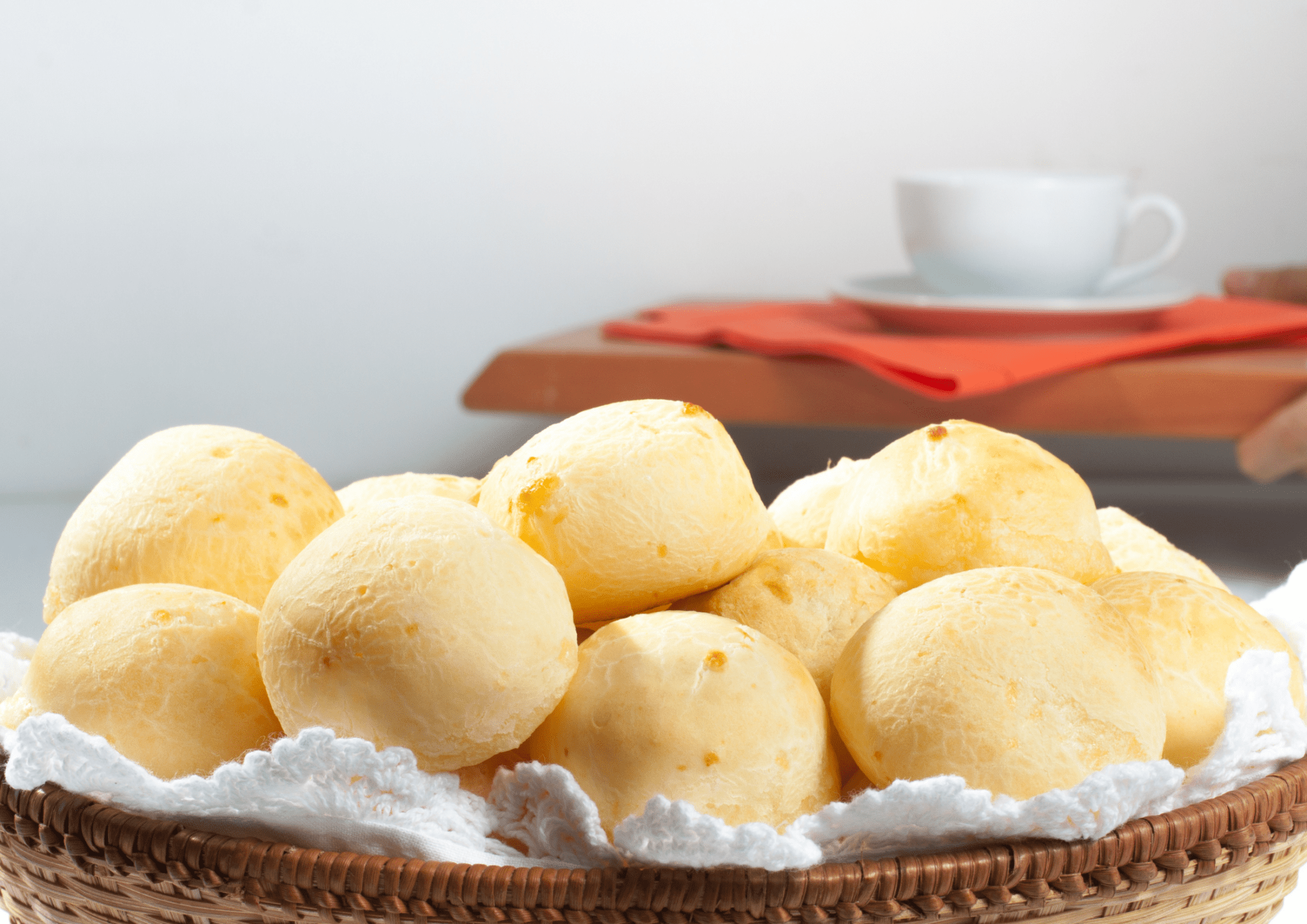 Print
Vegan Cheese Bread (Pao de Queijo)
A great on-the-go snack for when the kids are running late for soccer practice 😉 Over the past couple of days in Brazil, our hashtag-tradish pick became pretty clear. Every meal, breakfast, lunch or dinner, started the same way…Pão de Queijo! Translated, that's Brazilian cheese bread and is a staple of the local diet. They are simple and savory, golden and crusty on the outside and warm and fluffy on the inside. Brazilian cheese bread is best when eaten the same day, so you've got a great excuse to carb load the day you whip these puppies up.
Ingredients
¾

tablespoon

golden flaxseed meal

1 ¼

cup

tapioca flour

¾

cup

potato starch

1

teaspoon

sea salt finely ground

1

teaspoon

baking powder

¾

cup

packed vegan mozzarella cheese

2/3

cup

plant-based milk

Cashew

1/3

cup

oil

walnut, grapeseed, olive
Instructions
Make flax egg: In a small bowl mix golden flaxseed meal and 3 tablespoons filtered water together. Set aside.

HOW TO MAKE A FLAX EGG

In a blender place tapioca flour, potato starch, salt and baking powder. Pulse a couple times to blend. Add vegan cheese and pulse a couple more times until broken into very small pieces. Stir flax egg and add along with oil and milk to dry ingredients. Blend well until smooth (about 30 seconds).

Spoon batter into a greased mini muffin tin about one-eighth from the top (Bake these in a mini muffin tin as the cooking time would vary from a standard size). If any muffin receptacles remain empty, place one teaspoon of water in each empty muffin receptacle. Bake at 400 degrees Fahrenheit for about 20 minutes depending on the oven. Should be firm on the outside but puffy and very lightly browned. (The shell of the bread will be very firm when first removed from the oven but softens to a crisp after cooling for a minute or two)

Remove from oven and cool on a rack for a couple of minutes and serve.
Inspired by: NUTRITION CITY
Kitchen tools
For more Brazilian food recipes, click here
If you enjoyed this recipe or have suggestions on how we can improve it, please leave us a comment below. Also, make sure to check out other dishes I've created or stories I've written about food culture – here.