San Francisco – and especially its Chinatown neighborhood – has long been seen as the epicenter of Chinese food in America. In fact, many of the American-Chinese dishes that grace so many takeout menus across the U.S. originated in this great city. But how did this come to be? Let's take a look at the origins and evolution of Chinese food in San Francisco and – by extension – the United States.
Origins
Like many of San Francisco's great stories, this one starts with the famous gold rush of 1849 (there is a reason the city named its football team after this landmark event). The Gold Rush brought in settlers from across the country and world, including thousands of Chinese immigrants who made the long journey across the Pacific in the hopes of striking it rich. For these ambitious settlers, San Francisco truly was the "Golden Gate." Many of these early Chinese immigrants came from a specific province in the Southern part of the country: Canton (also known as Guangdong). This is a big part of the reason why Cantonese cuisine has become so prevalent across the United States.
Exclusions
Immigrants from China kept pouring into California, and San Francisco in particular. Many settled in what became America's first Chinatown—the San Francisco neighborhood that still bears that moniker today (though much of the original neighborhood, like much of the original city, was destroyed in the 1906 earthquake). Unfortunately, the hateful Chinee Exclusion Act of 1882 limited the kind of work that Chinese immigrants could obtain. Importantly, the act did not prohibit Chinese immigrants from opening restaurants, which is why so many Chinese families in America turned to cooking as a way to make a living.
Iconic Dishes
Many – though certainly not all – of the Chinese chefs in San Francisco ended up altering traditional Cantonese dishes to better fit the American palate. This gave rise to the sort of hybrid Chinese/American cooking that has become so popular here in the United States (think Crab Rangoon and General Tso's Chicken). Not surprisingly many of these dishes originated in San Francisco's iconic Chinatown.
Chop Suey, for instance, is believed to have come out of San Francisco's Chinatown. The dish dates back to the mid-19th century, when Chinatown cooks needed something cheap, quick, and filling to satisfy hungry gold miners. The combination of meat and vegetables cooked in a brown gravy may be unrecognizable in China, but it has become synonymous with Chinese food in America. And that Fortune Cookie that has become the obligatory ending to every takeout Chinese meal? That came out of San Francisco as well. While the Fortune Cookie is a Chinese restaurant staple, it was actually invented by a Japanese immigrant: Makoto Hagiwara, who sold them at his Japanese Tea Garden in Golden Gate Park in the early 20th century. Today, Chinatown's Golden Gate Fortune Cookie Factory makes the prophetic treats by hand, the same way they have been doing since 1962. And yes, they are open for tours.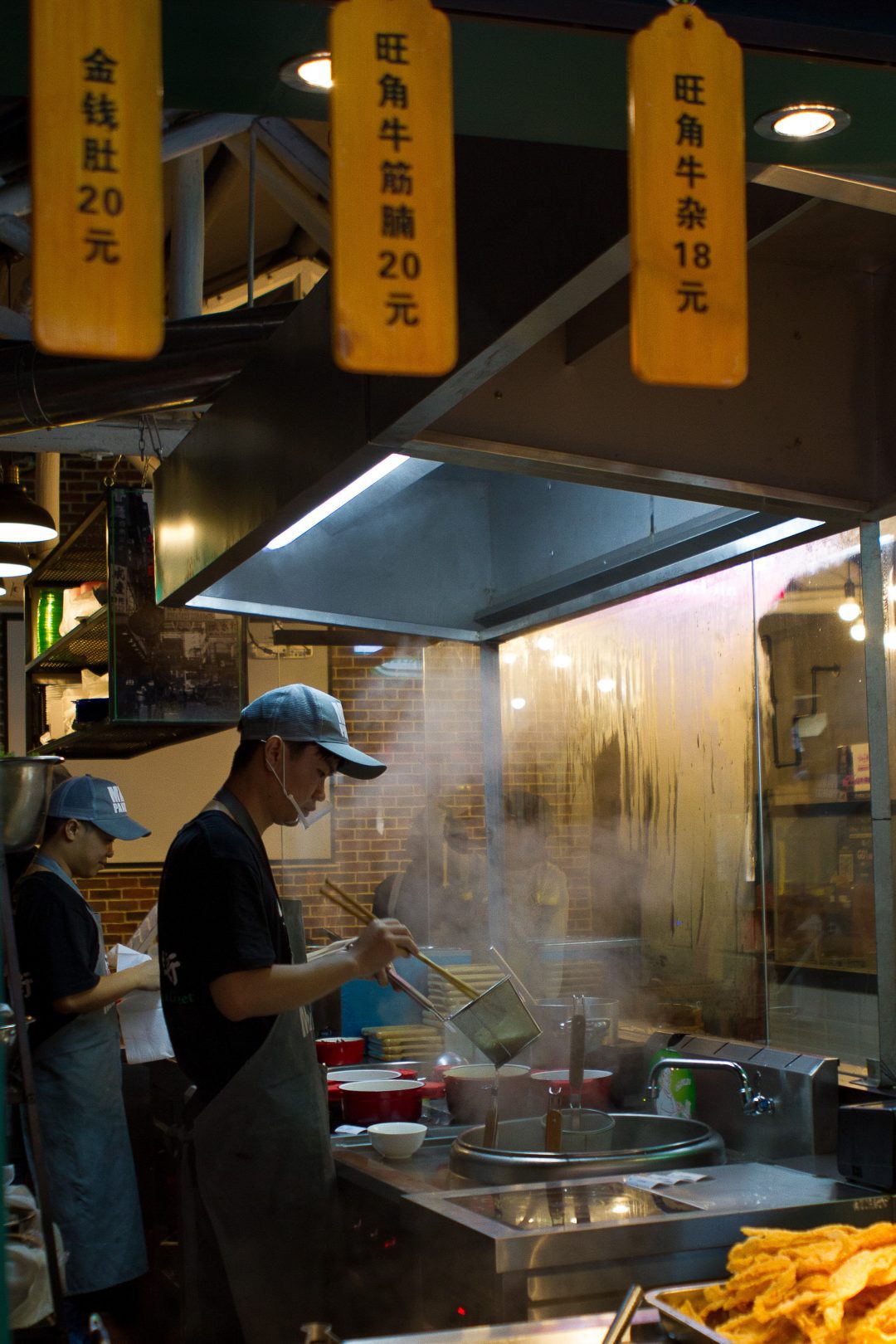 Chinatown Today
For decades, Chinatown was the undisputed center of San Francisco's Chinese community. Today, that community (and its food) has spread out to other parts of the Bay Area, like the Sunset District in San Francisco, as well as several neighborhoods in Silicon Valley. Still, Chinatown remains a cultural and culinary epicenter in the heart of the city. In today's Chinatown, you will find Americanized Chinese cooking existing side-by-side with authentic, regional Chinese cooking. Here are some of the most iconic places to go to in San Francisco's Chinatown:
1. Sam Wo Restaurant
When compiling a list of iconic Chinese restaurants in San Francisco, Sam Wo is always a good place to start. After all, this Chinatown gem has been slinging delicious dishes since 1908! In San Francisco, it simply doesn't get more historic, or more classic Chinatown, than this. The menu is a delightful combination of more Americanized Chinese dishes (Sweet and Sour Chicken) and more traditional Chinese dishes (Pork Liver Porridge), with a heavy emphasis on noodles. Of course, that San Francisco Chinese classic – Chop Suey – is on the menu. https://samworestaurant.com/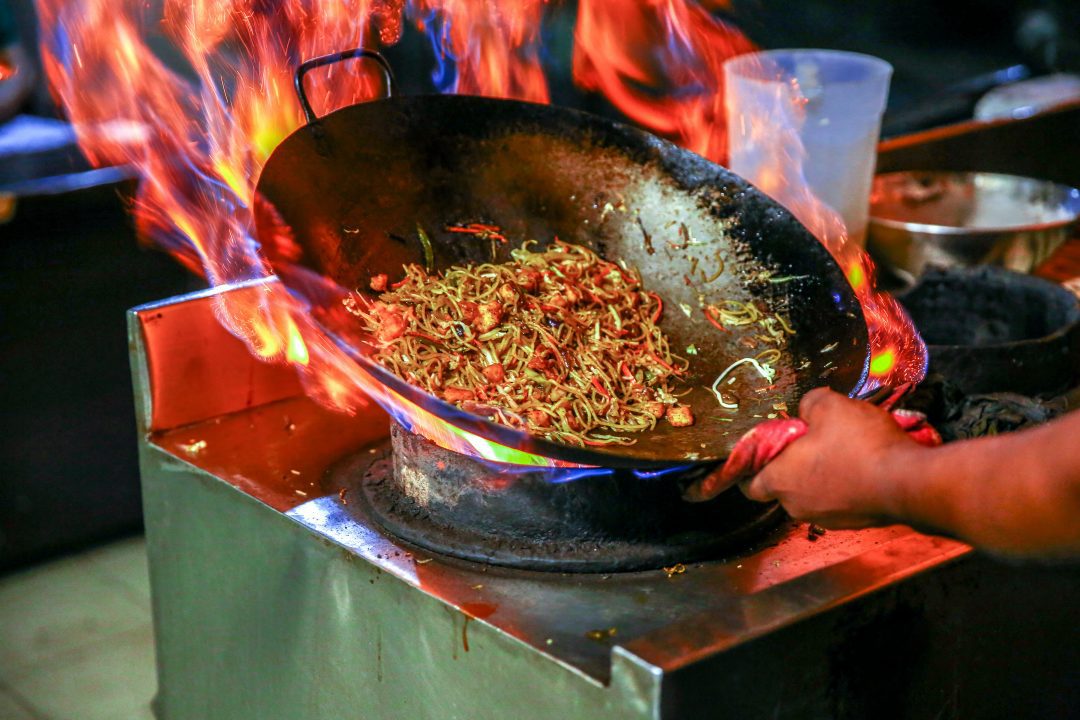 2. New Woey Loy Goey Restaurant
With a history going back over ninety years, New Woey Loy Goey Restaurant (tray saying that ten times fast) is another Chinatown icon. The no-frills Cantonese joint offers cheap, but delicious, eats in a Chinatown basement. Staples here include fried rice, Egg Foo Young, and Clay Pot specials. It remains one of the best bargains in San Francisco. https://www.newwoeyloygoey.com/
3. Good Mong Kok Bakery
Dim sum anyone? This classic Chinatown bakery (named for the lively Mong Kok neighborhood in Hong Kong) specializes in dim sum: the assortment of savory (though sometimes sweet) small plates, often eaten as a kind of brunch. And Good Mong Kok Bakery is one of the hottest dim sum spots in San Francisco. Be prepared to wait in line, but as with most food lines, deliciousness awaits at the end. Word to the wise: this bakery is compact to say the least, so those in the know get their dim sum to go. Learn more about the bakery, by clicking here
4. Chong Qing Xiao Mian
I had mentioned before that today's Chinatown is brimming with authentic regional Chinese cuisine. Chong Qing Xiao Mian serves as a fine example of such cuisine. In this case, the region is Sichuan (also spelled "Szechuan"), a province in Southern China known for bringing the heat. At Chong Qing Xiao Mian, the specialty is spicy noodles, and San Franciscans line up for them. https://www.chongqingxiaomian-sf.com/
5. China Live
China Live is probably the grandest, flashiest place on this list. It's a restaurant (actually, a couple restaurants), a bar, and a marketplace. It's the kind of spot where you could spend all day sampling delicious Chinese foods and drinks. Enjoy more casual dining downstairs, or (if you feel like splurging), head upstairs to the refined Eight Tables restaurant and order off the $250 tasting menu. After a brief pandemic shutdown, China Live is back in action, and the locals are loving it. https://chinalivesf.com/
Do you want to try and make some of the dishes from these famous restaurants? Click on this link for all the Vegan Chinese Recipes I've developed! – https://cookingwithjade.com/recipes-by-country/#chinese_food