Toronto, ON, Canada is one of North America's great food cities—primarily because it is one of our continent's most diverse cities. Over 170 languages are spoken in the Greater Toronto area, which happens to be home to over 250 ethnic groups. And if you've learned one thing from reading this blog, where there is a diverse population, a diverse food scene is sure to follow. Any lengthy trip to the Toronto area should include some tasty stops to several of the city's ethnic enclaves, like the ones listed below.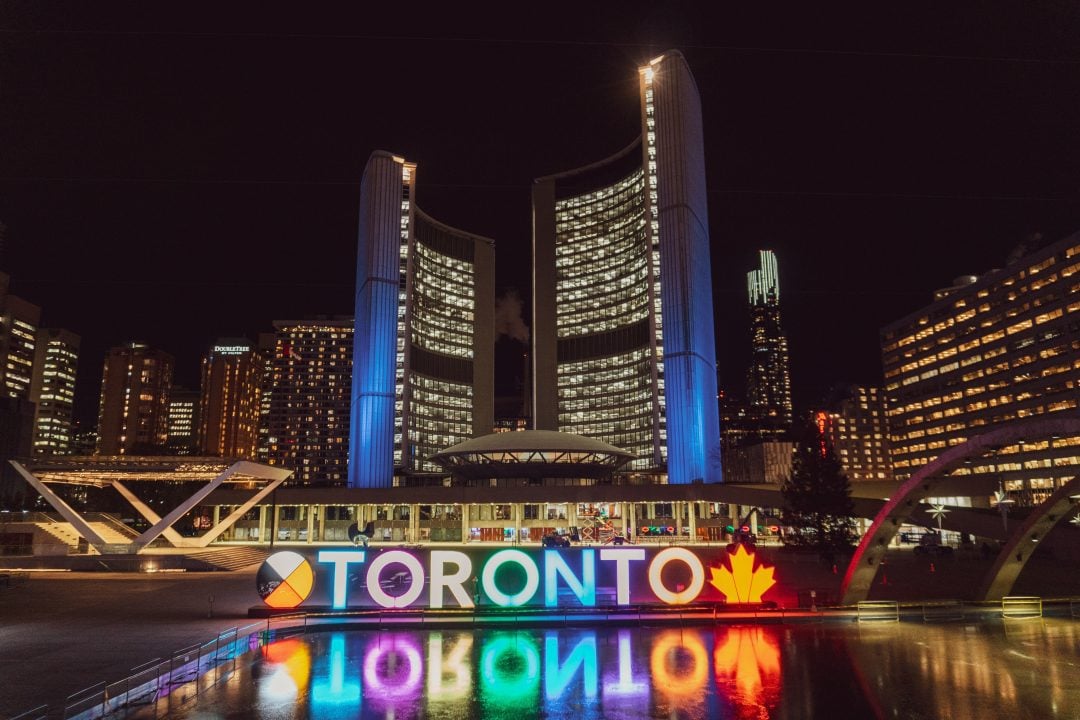 1. Little Portugal
Located west of downtown Toronto the neighborhood known as "Little Portugal" is one of North America's few Portuguese enclaves (the neighborhood is also home to a growing number of Brazilians, who also speak Portuguese). This dense, walkable, centrally located neighborhood gives visiting foodies a great opportunity to explore the cuisines of Portugal and Brazil. Mainstays include the Brazil Bakery (a must-try for anyone looking to get their pastry fix) and Chiado Restaurant: a high-end eatery that offers the best of Portuguese fine dining and wine.
Located on the city's east side, the bustling stretch of Gerrard Street between Coxwell Avenue and Greenwood Avenue has come to be known as the "Gerrard India Bazaar," aka "Little India." The street is brimming with Indian and Pakistani shops and restaurants, which reflect the city's massive South Asian population. If you love Indian street food, head to Bombay Chowpatty. This popular neighborhood eatery transports you from the streets of Toronto to the streets of Mumbai (formerly known as Bombay). For delicious vegetarian and vegan Indian food, I suggest Udipi Palace: a no-frills joint specializing in South Indian vegetarian cuisine.
Like Toronto's South Asian population, the city's Chinese community is vast and spread throughout the area. The historic center of that community, however, is Chinatown. While this neighborhood – located just west of downtown Toronto – is relatively small, it is always lively. Full of shops, restaurants, and open-air markets, Chinatown is a great place to go for a good bite. Founded in the 19th century, Toronto's Chinatown is one of the oldest in North America. Because the Greater Toronto area has seen several other Chinatowns emerge in recent years, the historic Chinatown is now known as "downtown Chinatown" or "west Chinatown." I recommend the neighborhood's many great dumpling and noodle houses, including Dumpling House Restaurant, King's Noodle Restaurant, and Yummy Yummy Dumplings.
Many of the large Great Lakes cities – including Chicago, Detroit, and Cleveland – are home to large Greek populations. Toronto is no exception. The Danforth neighborhood (referred to simply as "The Danforth") on the city's east side holds the distinction of being the largest "Greektown" in North America. If you have a craving for gyros, pastitsio (aka "Greek lasagna"), or spanakopita (those delicious flaky spinach pastries), The Danforth is the place to be. Must-try spots include Christina's – which features Greek music and belly dancing, in addition to classic Greek food – Mezes, and the laidback Pantheon Restaurant. Home to plenty of bars and late-night spots, The Danforth is a good neighborhood for some after-dinner fun as well.
Toronto is home to a very large Caribbean population. It should come as no surprise, then, that the city is home to a "Little Jamaica." Officially, it's the stretch of Eglinton Avenue West, between Allen Road, and Keele Street. Popular spots in Little Jamaica include RAP's, for jerk chicken; Hot Pot Restaurant, known for its oxtail; and Sheryl's Caribbean Cuisine, known for serving up delectable Jamaican seafood. Take a stroll down Eglinton West on some breezy summer day and you might even feel like you've left Canada behind for the island life.
For our final ethnic enclave, we head to the city's west side—specifically the Roncesvalles Village neighborhood (affectionately known as "Roncy," to the locals). This is the city's "Little Poland," a designation that the neighborhood has held for decades. You'll find great Polish food in Roncy any time of year, but the best time to go is in September. That's when the neighborhood holds the largest Polish festival in North America: featuring Polish music, dancing, over 300,000 visitors, and – of course – tons and tons of Polish food. This is one of the best places to get your pierogi fix this side of Warsaw.
Explore The Diverse Wonders of Toronto
Toronto's incredible diversity makes it a great city to explore (and eat in). Its walkability and extensive public transit system (buses and streetcars connect the city's dozens of neighborhoods) also make it easy to explore. So, if you plan on taking a trip to Toronto (and you should), be sure to take some time to explore the delicious cuisines that the city – and world – has to offer.
If you enjoyed this article or have suggestions on how we can improve it, please leave us a comment below. Also, make sure to check out other articles I've created or stories I've written about food culture – here.