(Cooking Time: 20 minutes Preparation Time: 15 minutes Servings: 6)
Edamame is full of vitamins and minerals and also rich in fiber which helps to reduce the risk of heart disease and improve blood lipid. Since they are immature soybeans it helps you to fulfill your protein needs.
Dumplings are one of my favorite foods of all time. It can be filled with so many different combinations and dip them in a variety of sauces. Using this vegan recipe you can try delicious and healthy dumplings created with edamame.
NUTRITIONAL FACTS
Amount per Serving
Calories 145g
Fats: 4.65g
Cholesterol: 0.0mg
Total Carbohydrate: 19.3g
Protein: 9g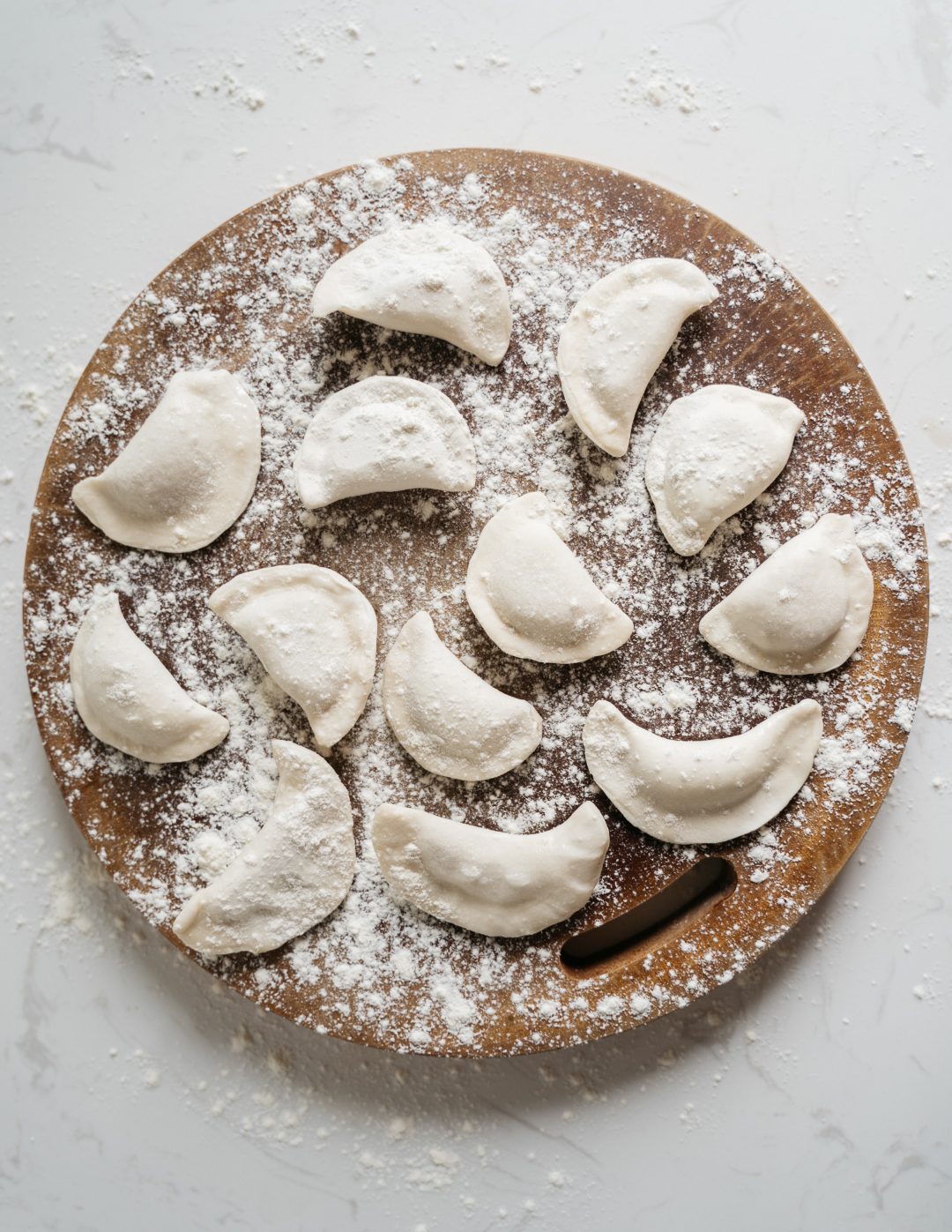 INGREDIENTS:
2 cup(s), (shelled), cooked Edamame
1 Zucchini, uncooked, diced
2 tsps of minced garlic
2 tsp of uncooked green onion(s)
6 tbsp(s), minced, divided
1 tbsp of miso paste
1 tbsp(s), of red dark sesame oil
1 tbsp(s) of Sriracha Hot Sauce
1 teaspoon(s) or more of cornstarch, to taste
1 package of round wonton wrappers
3 round-shaped, sliced carrots, uncooked
2 tbsp(s), minced green cabbage, uncooked
DIRECTIONS:
Combine the edamame, zucchini and garlic in a food processor; Pulse until chunky. Add (1/4 cup) green onions, miso, oil and Sriracha sauce; pulse to mix, scraping down sides of bowl, until everything is well blended. You should have 2 1/4 cups of filling.
Lightly dust a parchment-lined work surface with cornstarch. Take dough in your hand and spread 1 heaping tablespoon of the edamame filling on it, leaving 1/8 in on each side. Gather and fold the dough around the filling, leaving a small opening at the top. Place the dumplings on the parchment paper and continue with the remaining dough. Cover the dumplings with a kitchen towel to prevent them from drying out. Sprinkle the top of each dumpling with a few sliced carrot pieces and the remaining sliced green onions.
Place 2 cabbage leaves at the bottom of a metal or bamboo steamer. Arrange the dumplings on the sheets in a single layer, spacing them 1/2 inch apart and leaving a space of 1 inch from the edge of the daisy. The size of your daisy will determine how many dumplings can be cooked at one time.
Bring a pot of water to a boil, covering it. Carefully lay out the daisy, cover and steam until the batter becomes translucent, 5 to 7 minutes. Carefully remove the dumplings from the steamer and steam the remaining dumplings, replacing the cabbage leaves and adding boiling water as needed. Serve immediately and enjoy your dish!
If you enjoyed this recipe or have suggestions on how we can improve it, please leave us a comment below. Also, make sure to check out other dishes I've created or stories I've written about food culture – here.