(Cooking Time: 30 minutes Preparation Time: 10 minutes Servings: 5)
This is a perfect lunch or dinner solution and also you can serve this anytime as a snack as well. Usual falafels are going with standard chickpea, but here I have added pistachios for a great flavor and make it healthier. This meal is super-rich in protein and easy to prepare.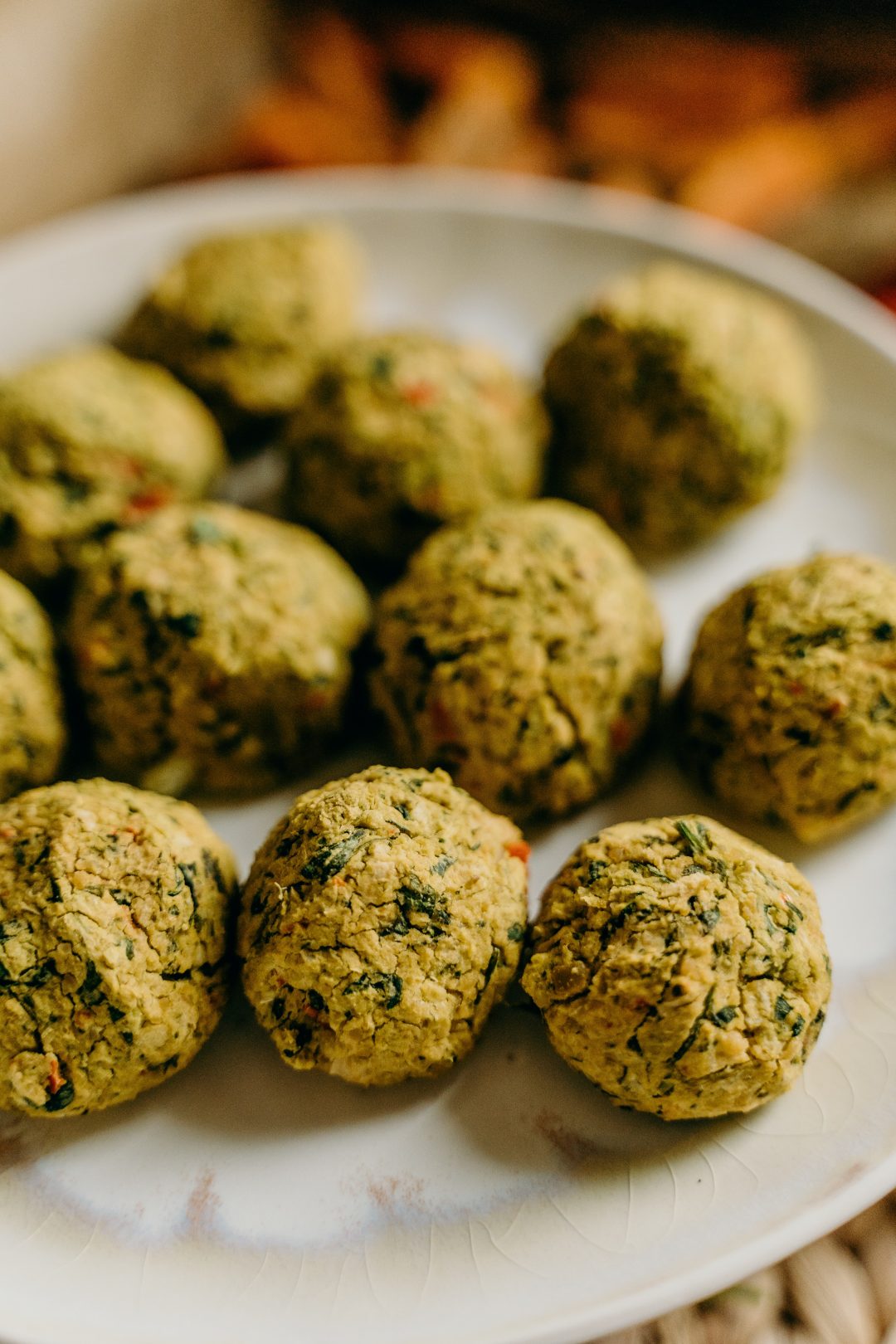 NUTRITIONAL FACTS
Amount per Serving
Calories 385g
Fats: 22g
Cholesterol: 0.0mg
Total Carbohydrate: 34g
Protein: 14g
INGREDIENTS
For the falafel
1 can (540 ml) of Chickpeas rinsed and drained
1/2 Cup of unsalted pistachios
1/2 to 1 Cup of breadcrumbs
1/2 Yam grated
1/4 Cup of fresh parsley chopped
1/4 Cup of coriander chopped
3 Green onions chopped
1 teaspoon of ground cumin
1 teaspoon curry powder
1 tbsp olive oil
1 pinch of salt
1 pinch of ground black pepper
For the cucumber sauce
2 tbsp of vegan mayonnaise
2 vs. tablespoons water
1 vs. tablespoons plain yogurt 2% fat
1 vs. tablespoons Dijon Mustard
1 vs. tablespoons cucumber finely chopped
1 clove garlic finely chopped
1 vs. teaspoon Maple syrup
1 vs. teaspoon lemon juice
1 vs. tablespoons Green onions chopped
1/2 vs. teaspoon sriracha sauce
1pinch of salt
1 pinch of ground black pepper
DIRECTIONS
For the falafel
In the food processor, grind the pistachios into fine crumbs.
Purée the chickpeas using the food processor; then transfer the puree to a bowl and mix all the ingredients.
Form 24 falafels using the preparation and place them on a baking sheet. Brush them with the oil and bake in the oven at 350°F for about 25 to 30 minutes or until golden brown.
For the cucumber sauce
Combine all ingredients in a small bowl and adjust seasoning to taste.
Serve and enjoy your dish!