If there is one food item that is synonymous with New York City it's…well, it's a lot of things, actually. But Bagels are certainly up there with Pizza and Hot Dogs as the quintessential Big Apple street food. But how did this delicious, portable breakfast get its start? And how did it become such an NYC icon? Let's take a look.
Origin Story
According to The Atlantic magazine, the first recorded reference to the bagel appears in the community regulations for the city of Krakow, Poland, in the year 1610. It was customary, according to said regulations, to gift bagels to new mothers after childbirth (this is a gift I can definitely get behind). It was believed that bagels had magical powers (due to their circular shape, which symbolized completeness) that boded well for the new baby.
The bagel was likely invented in Germany, evolving out of the German pretzel in the 14th century. Due to medieval immigration patterns, it made the journey east, to Poland. The basic recipe of wheat flour (minus bran or germ), salt, water, and yeast leavening has remained relatively unchanged over the years, despite the dozens of varieties you might find at your local bagel shop. Poland's first female monarch, Queen Jadwiga, famously consumed bagels during lent, abstaining from the rich breads and pastries that typically comprised the royal diet. This greatly increased the bagel's popularity.
Journey To the New World
While a Catholic queen may be largely responsible for the bagel's popularity, the dish has long been a staple of Eastern Europe's Jewish community. This is how it made the transatlantic voyage to New York City. Jewish immigrants from Poland are believed to have introduced the bagel to the Big Apple. As Manhattan's Lower East Side became the hub of New York's Jewish community in the late 19th and early 20th centuries, that neighborhood soon became New York's (and the country's) unofficial bagel capital: over 70 bagel bakeries operated in the Lower East Side in the year 1900. Bagel makers even had a union in New York City: The International Beigel Bakers' Union. If the union's demands weren't met, bakers would go on strike, leaving the bagel-hungry city desperate for other breakfast options.
The City's Oldest Bagel Shops
Though the city's very first bagel shop is difficult to pinpoint, Russ & Daughters on Houston Street (plus two more recently opened locations on Manhattan's Orchard Street and in Brooklyn's Navy Yard, respectively) certainly lays claim to being one of the city's longest continuously operating bagel purveyors. Polish immigrant Joel Russ started selling herring out of his Lower East Side pushcart in 1904. In 1914, he opened up a shop on the Lower East Side, which means Russ & Daughters has been selling bagels and lox (thinly sliced smoked salmon) for over 100 years. While the shop is most famous for its bagels and lox, Russ & Daughters sells a wide variety of kosher morsels. Potato latkes, anyone?
The Best Bagel Shops In The Big Apple
While most of the city's original bagel shops that sprang up in the nineteenth century are long gone, NYC is still the undisputed bagel capital of the United States. Many of the city's countless bagel shops are carrying on the centuries-old tradition, while some are breaking new culinary ground. For this "Top 5," I've included some classic bagel shops, as well as some more creative, contemporary ones.
For many New Yorkers, Absolute Bagels is the absolute best. This bare-bones bagel shop on the Upper West Side specializes in hand-rolled bagels, made in-house. Absolute Bagels was founded by Thai immigrant Sam Thongkrieng, who moved to NYC in the 1980s and worked at popular bagel shop Ess-A-Bagel (more on that later) for several years, before striking out on his own. While the bagel selection is rather limited compared to some of the other places on this list, the quality is top-notch. Absolute Bagels is also known for offering several delicious cream cheeses, from jalapeno to chives and garlic.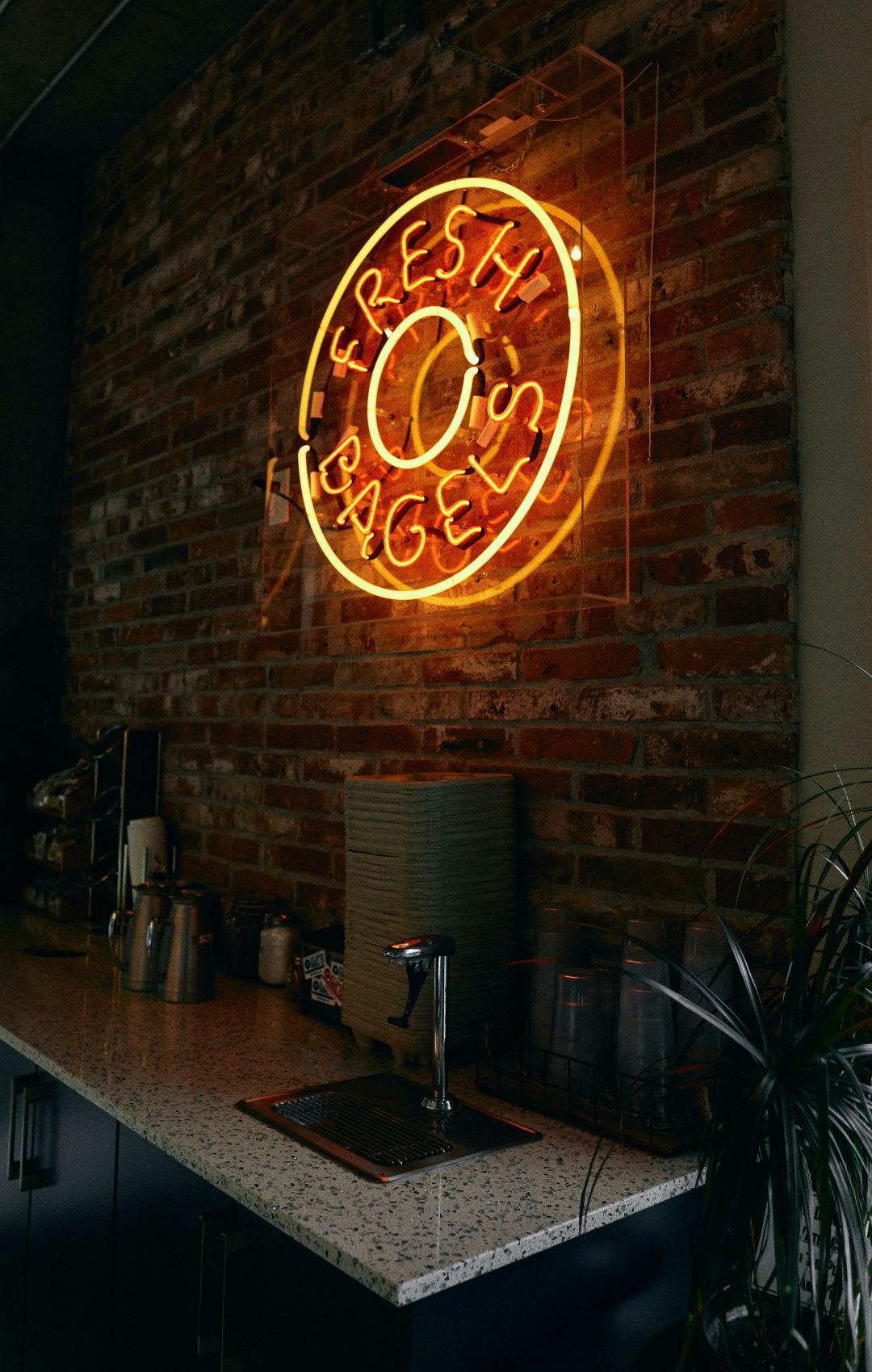 Established in 1976, Ess-A-Bagel is one of the city's most successful bagel shops. This Midtown joint (located at 831 3rd Ave) is known for its filling bagel sandwiches. They even offer several vegan options, like 'lox tofu" and peanut butter and jelly. And if you find yourself craving Ess-A-Bagel, but can't make the trip out to Manhattan, don't worry: this shop ships nationwide!
3. Black Seed Bagels
Black Seed bagels, with several locations throughout the city, is one of the hip newcomers I alluded to earlier. While relatively new to the NYC bagel scene, Black Seed Bagels has proven that it can hold its own against the city's most iconic bagel spots. Black Seed describes its signature product as "a New York-style bagel made with some baking techniques borrowed from Montreal." Montreal-style bagels are boiled in honey-sweetened water, making them slightly sweeter than a traditional New York-style bagel. They are also finished in wood-fired ovens, for extra crunch. Black Seed's success shows that, while fiercely proud of their traditional bagels, New Yorkers are open to other tasty styles.
For many New Yorkers, Best Bagels certainly lives up to its name. For proof, look no further than the line wrapped around the block at this beloved 35th St. institution. Best Bagel specializes in hand-rolled bagels made with all-natural flavors. You can get a ton of different flavors at Best Bagel, like poppy seed, pumpernickel, and blueberry. Best Bagels also sells bialys, an Eastern European pastry that many people describe as "a bagel without the hole." Unlike bagels, which are boiled before baking, bialys go straight into the oven.
The youngest bagel shop on our list, Bo's Bagels opened in Harlem in 2017. Owners Andrew Martinez and Ashley Dikos chose Harlem because they felt the neighborhood was missing a classic bagel shop. Bo's is known for getting really creative with its cream cheese, offering offbeat flavors like chocolate chip and maple walnut. For my vegan readers, Bo's also offers non-dairy cream cheese substitutes.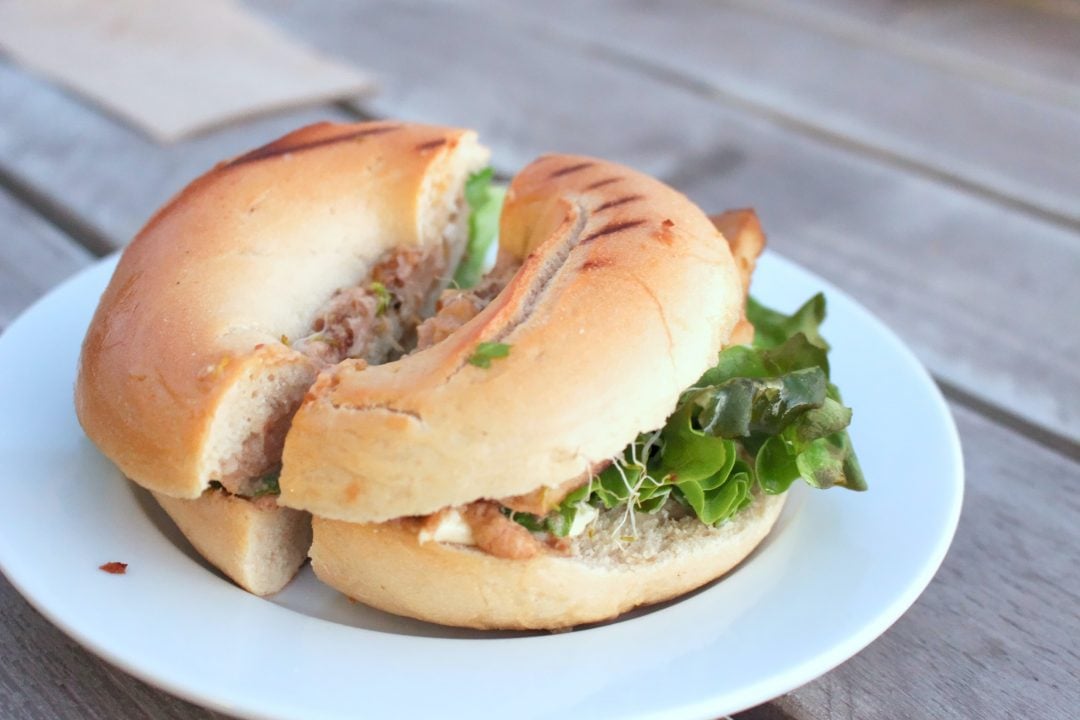 If you liked this article about local foods, then make sure to check out the one on Portland and its bursting farm-to-table scene.